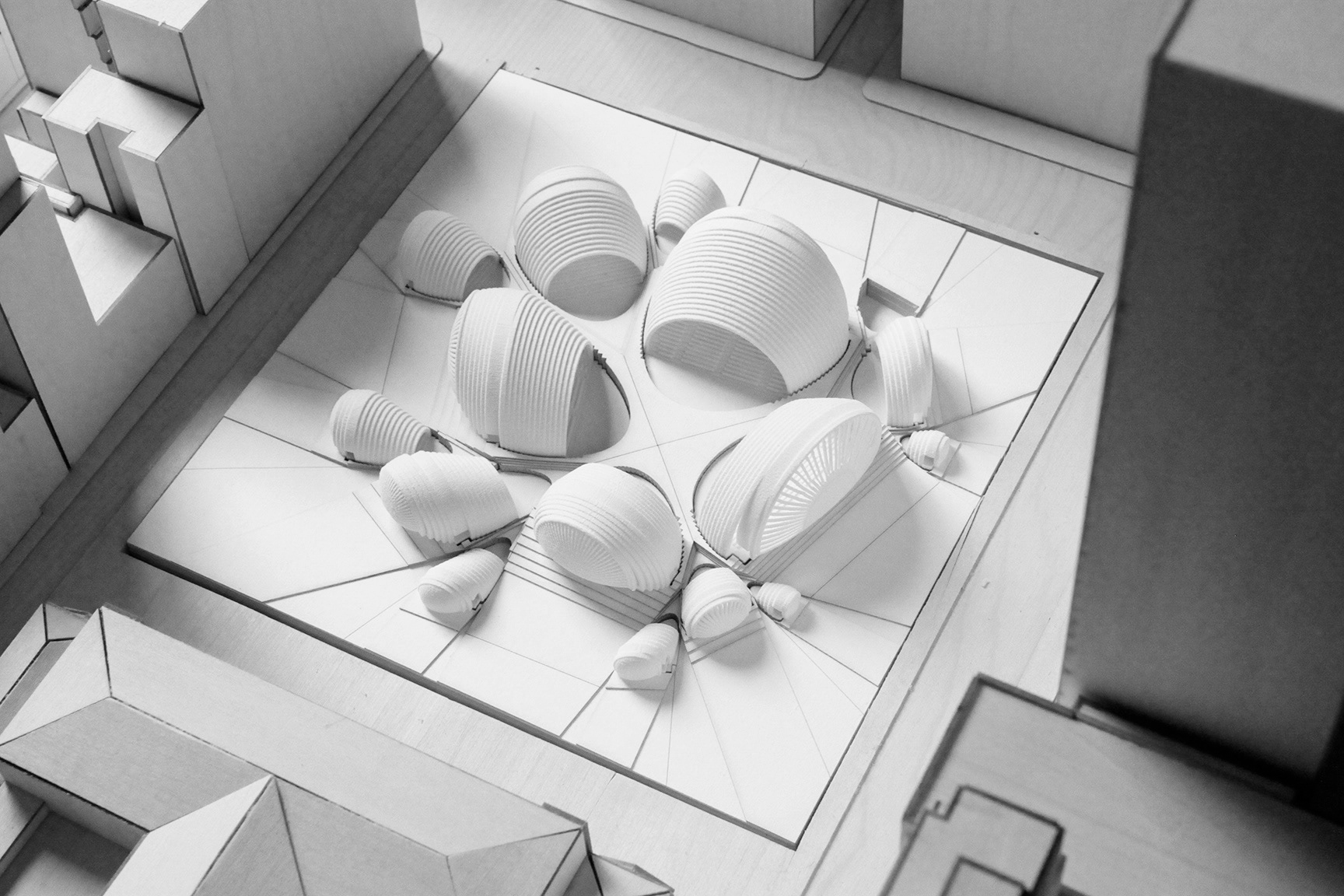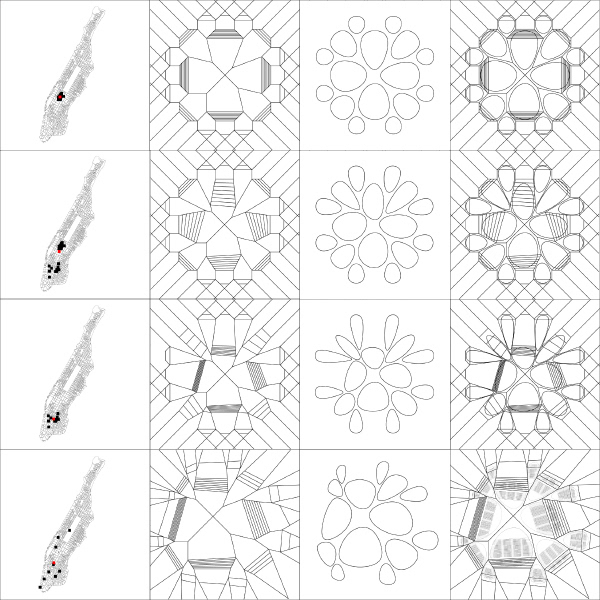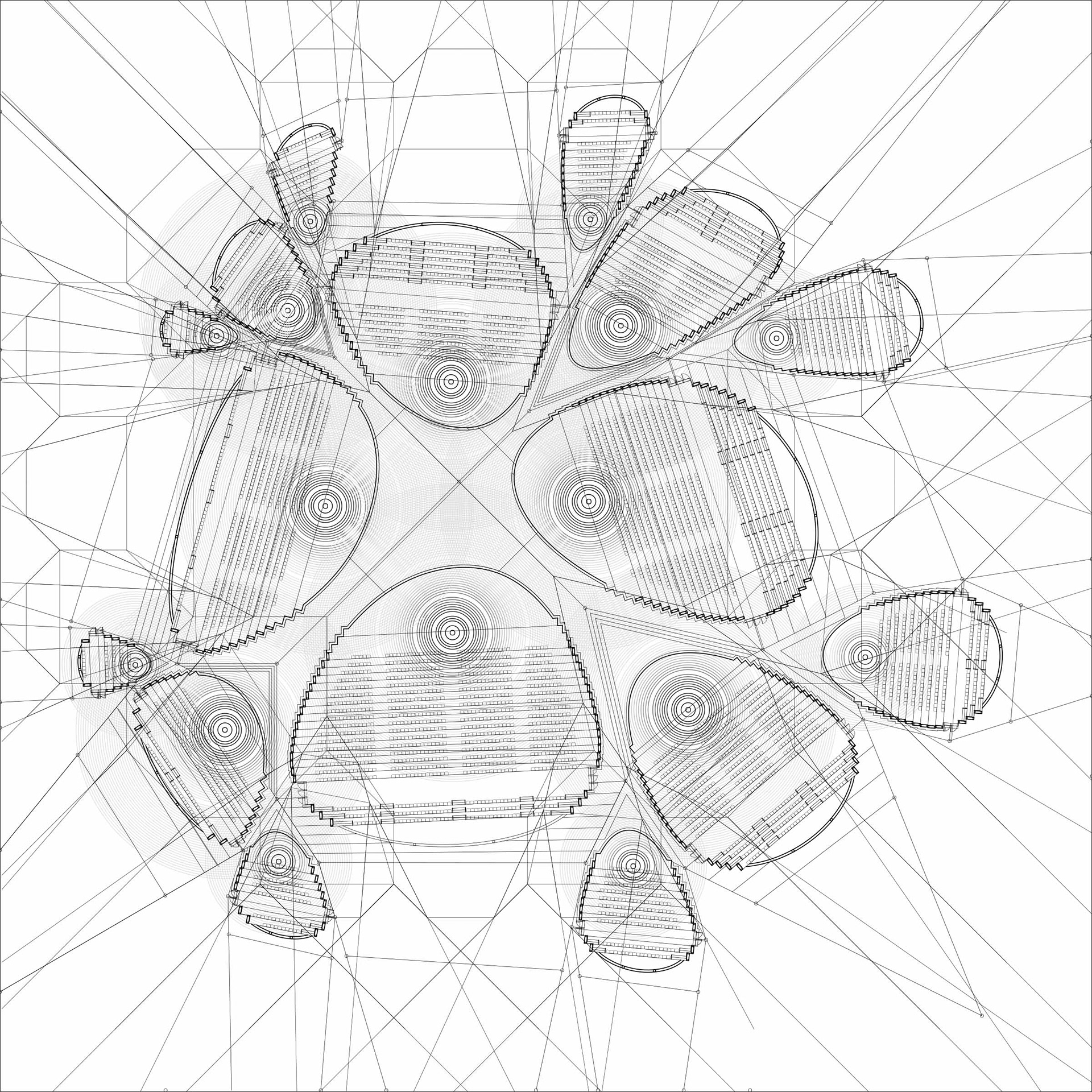 Harvard GSD Option Studio
Instructor: Ciro Najle
Spring 2014
This project reconstructs the apse of Borromini's San Carlo in Grasshopper as a formal generator. I developed new parameters of scale and proportion, reconstructing the apse to form a clustering of performance spaces. These bring together the three New York theater types (on/off/off-off Broadway) into a single interconnected space in Bryant Park. Different venues are accommodated through variations in the size of theaters. The connection between the theater spaces creates an opportunity for performances to be experienced simultaneously. The atmosphere is that of a festival or circus environment, where shows are coordinated to complement one another. In addition to hosting multiple events, the theater spaces can also be used for a single event which can occupy the entirety of the space or utilize a smaller portion. For example, NY Fashion Week, which was held at Bryant Park until recently, could make use of the entire space.
The atmosphere of the space offers a new way of experiencing theater in New York. It is an architecture that serves to bring together different types of performance art.