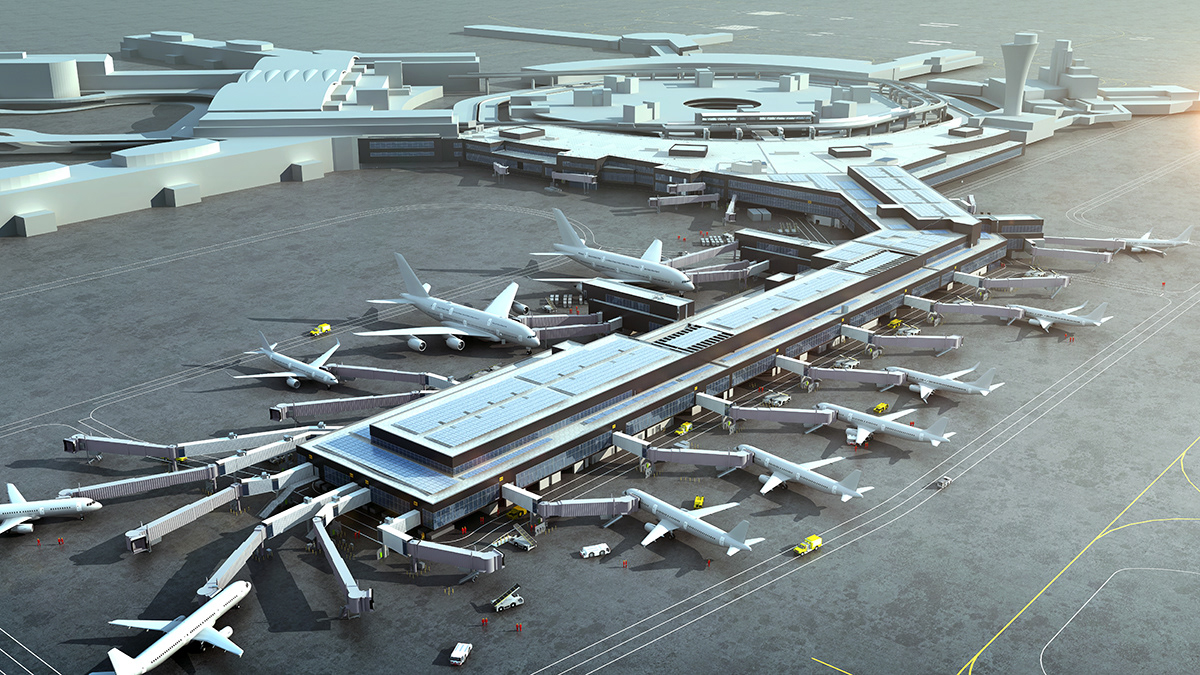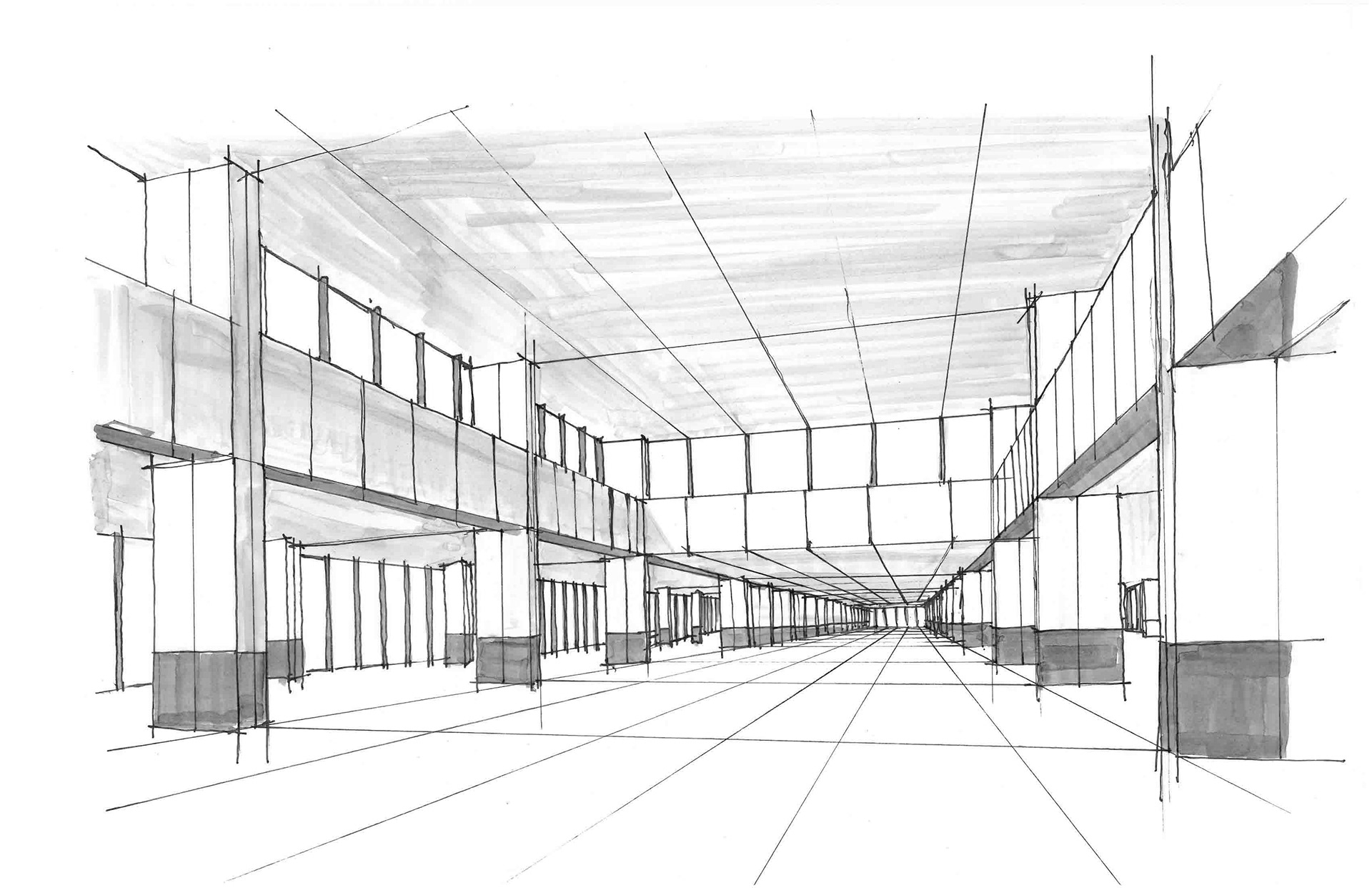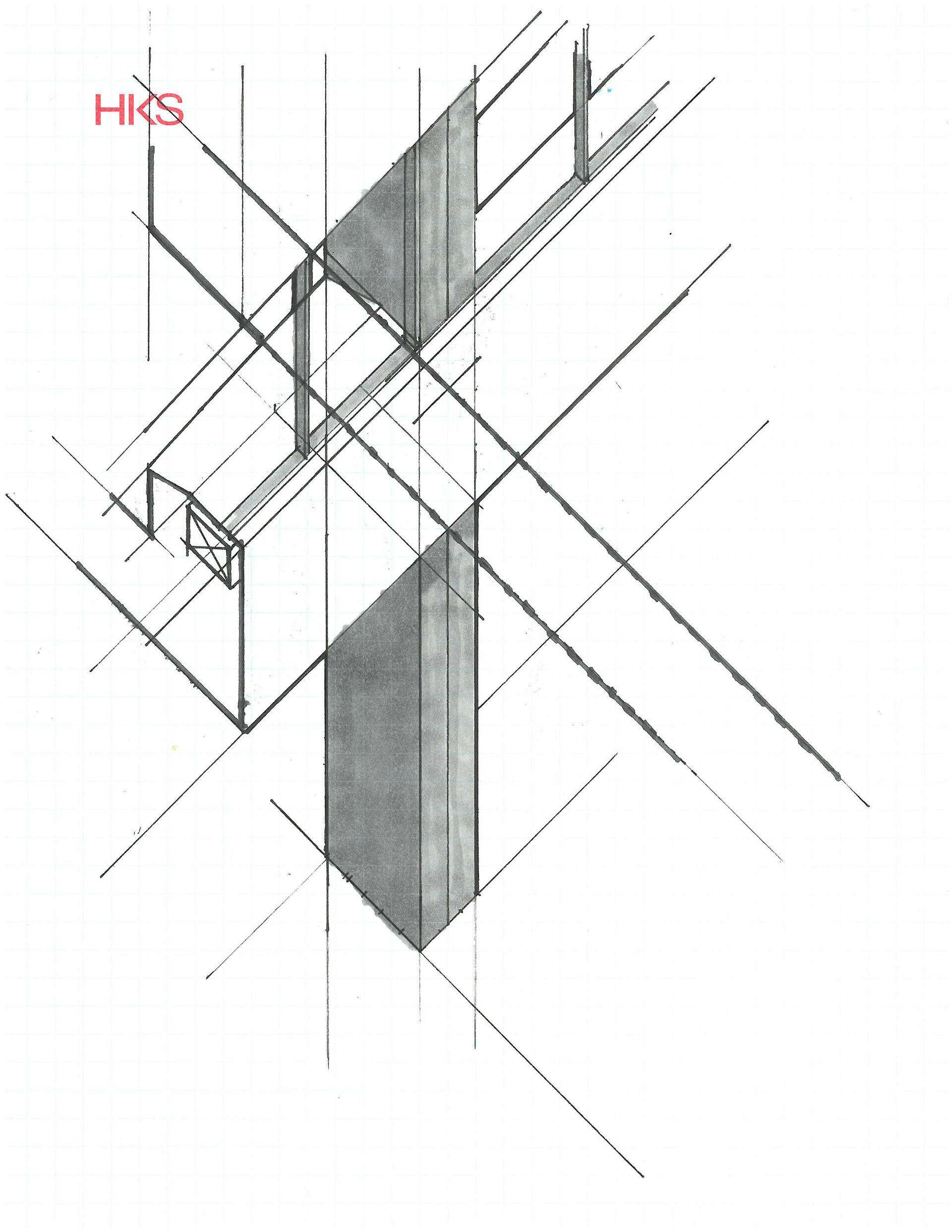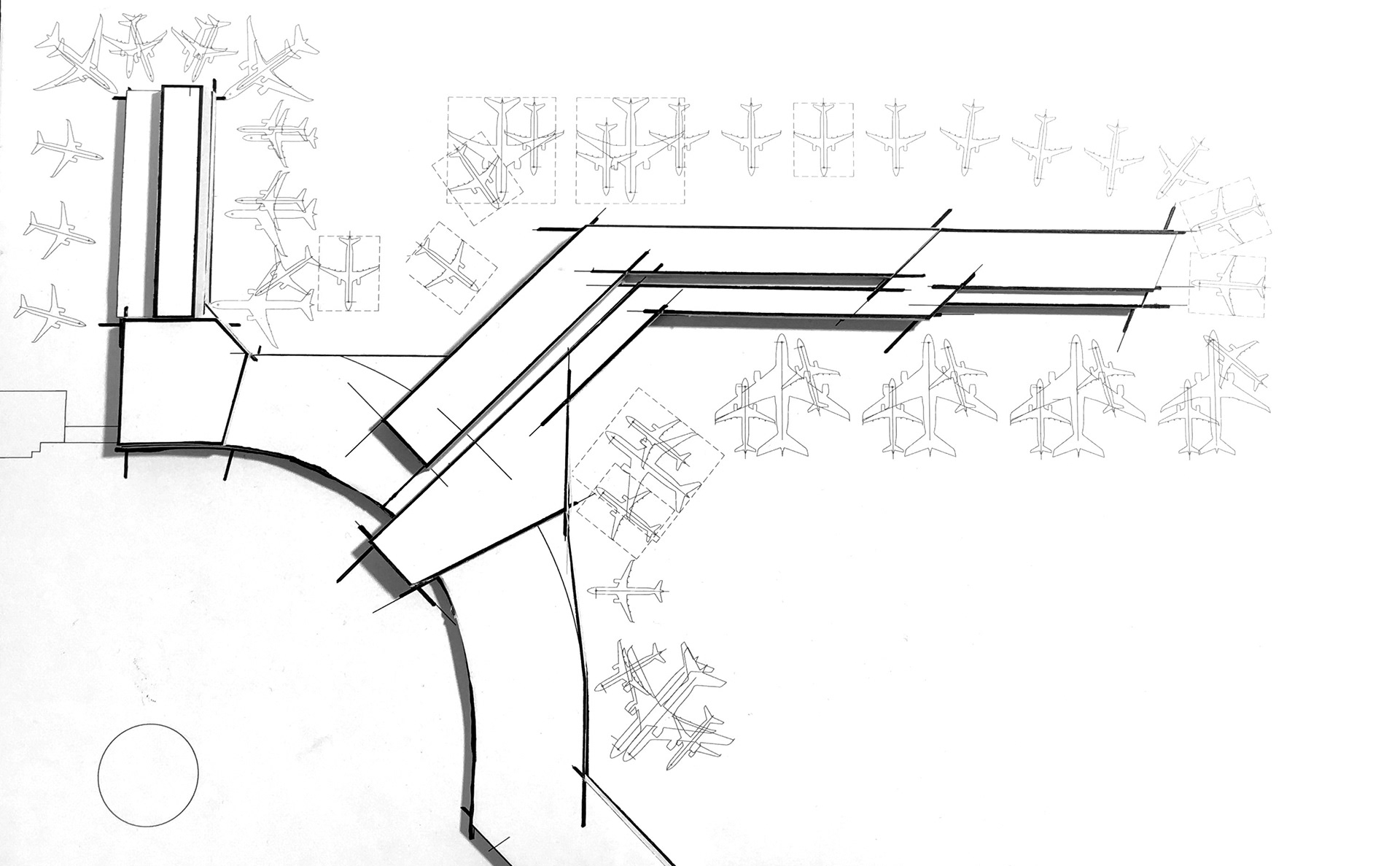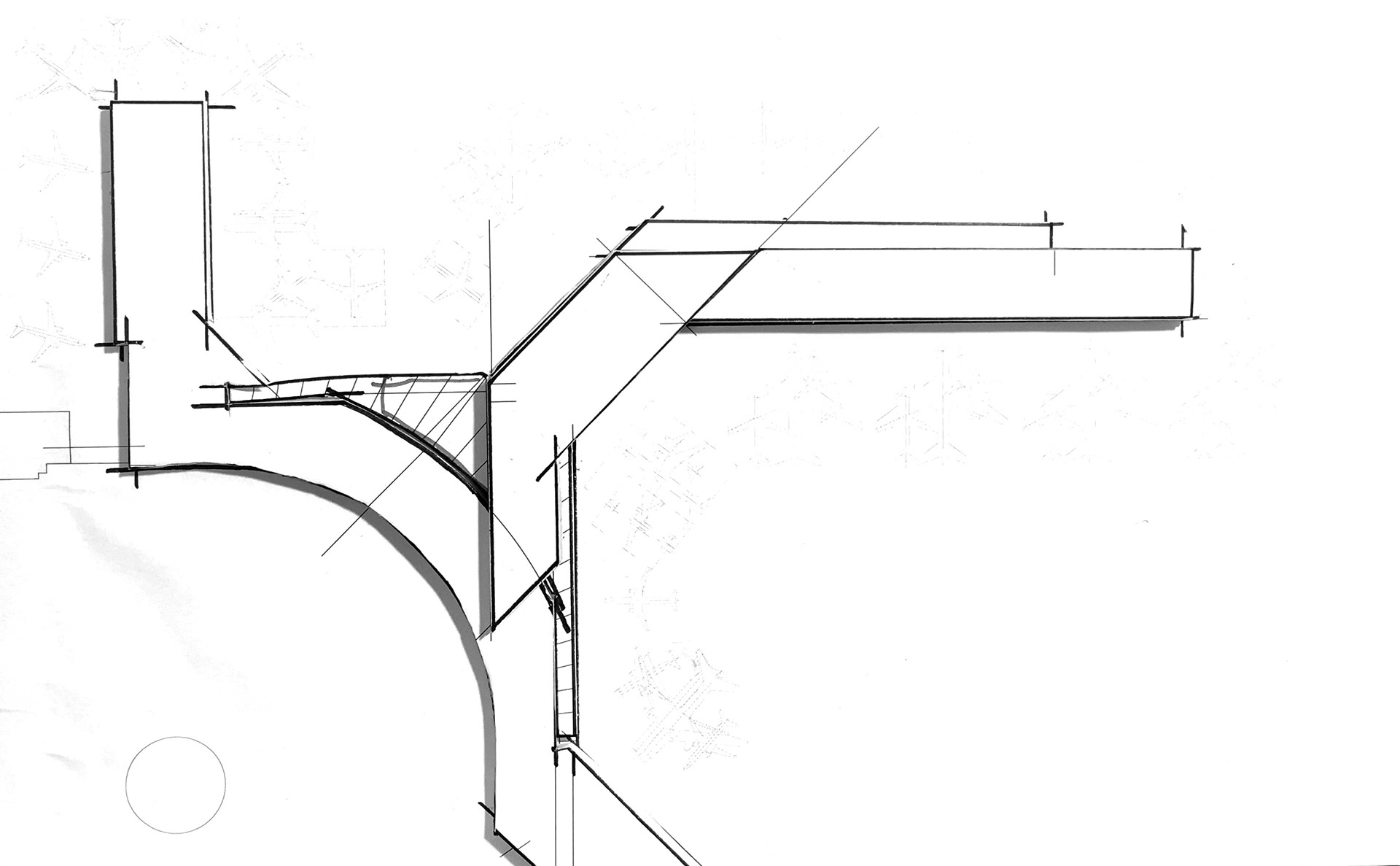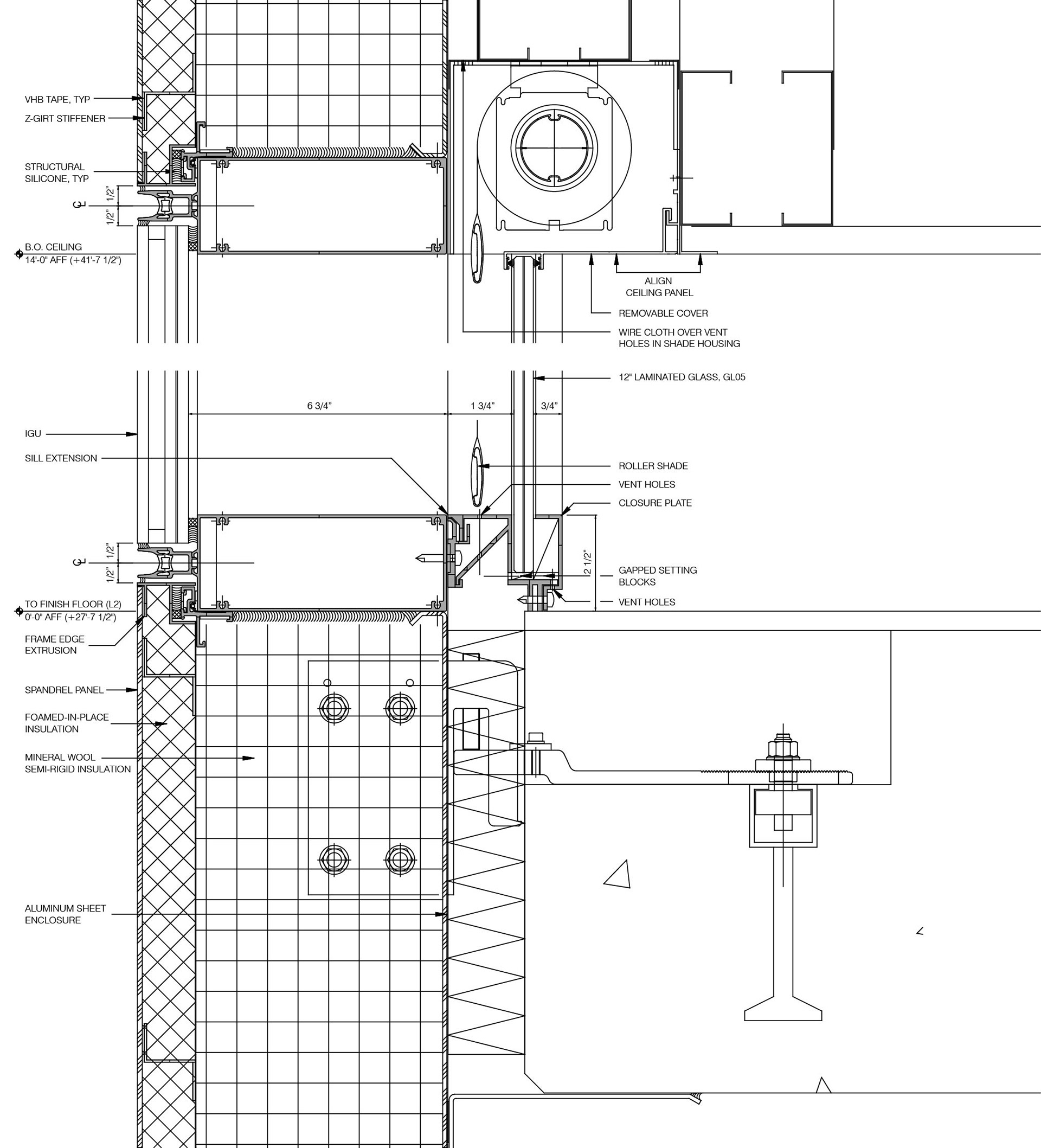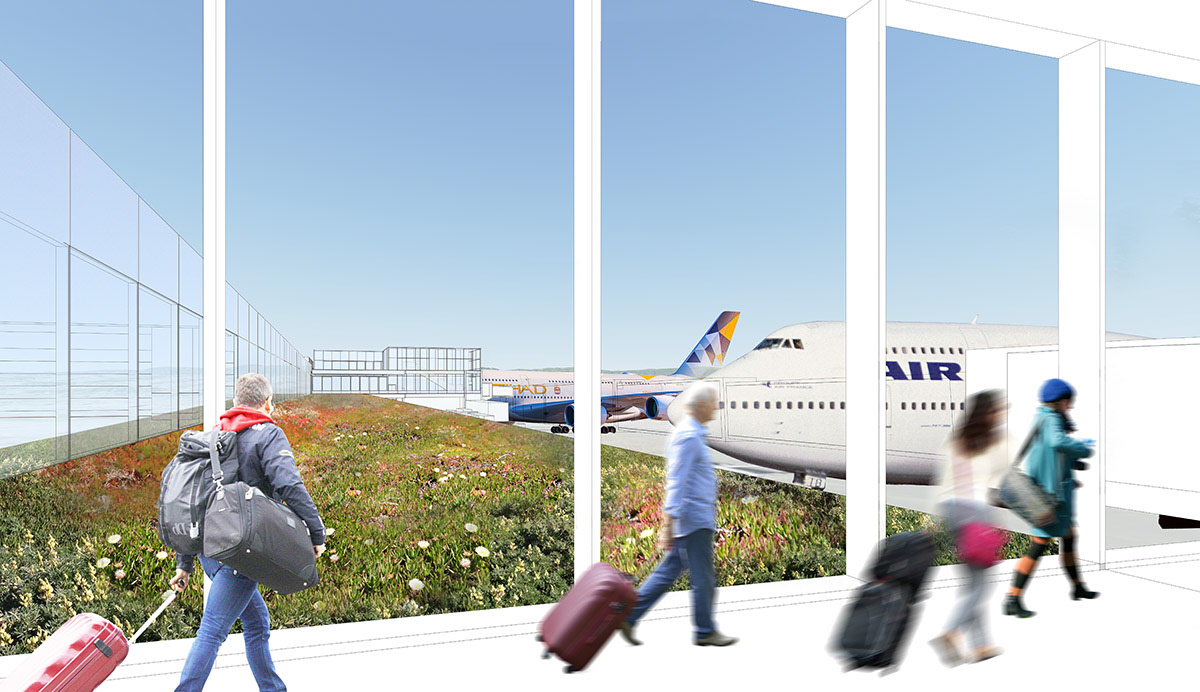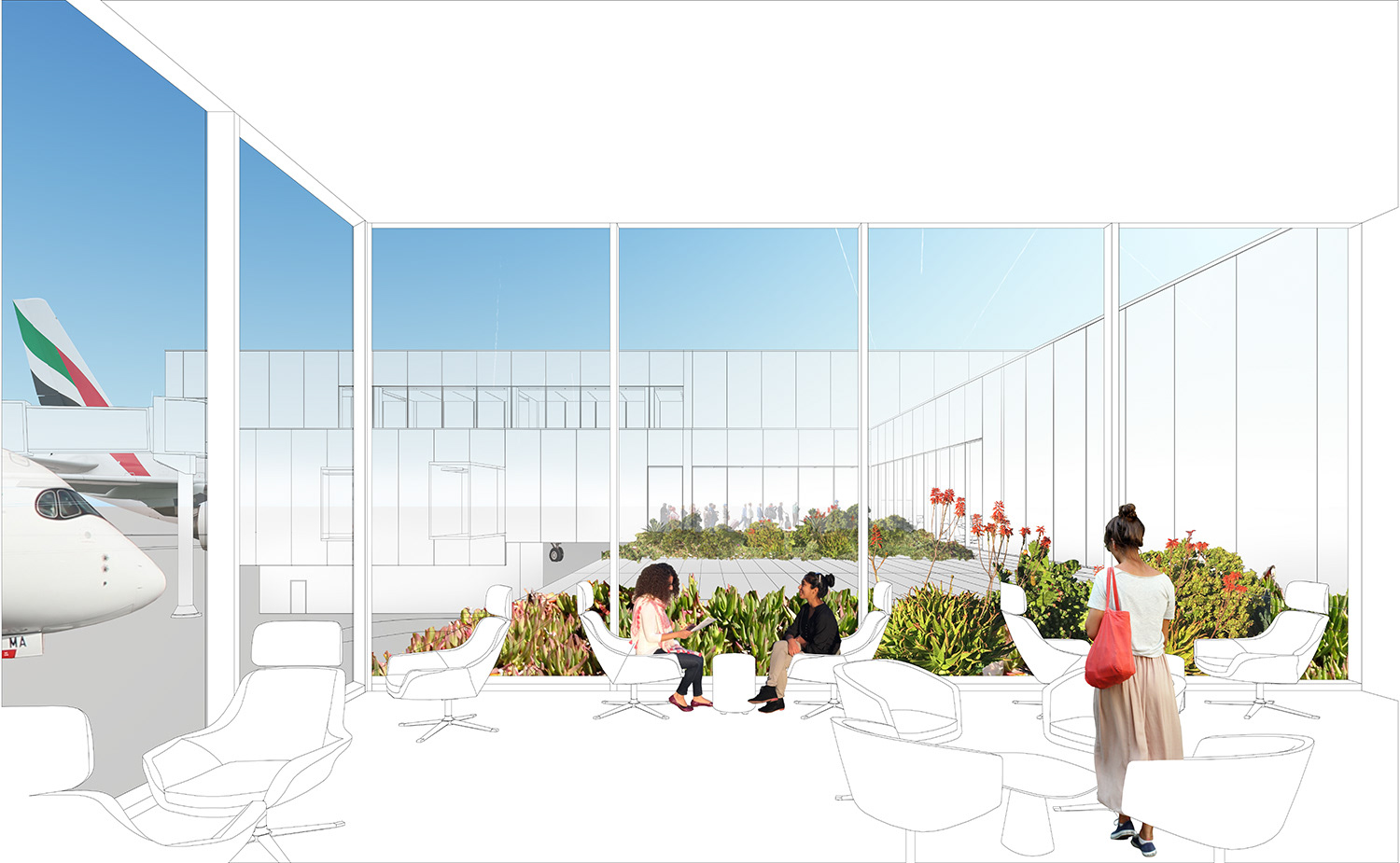 HKS Inc.
2015 - 2017
The concept for the redevelopment of Boarding Area B is the creation of a sense of place typically missing from a metropolitan airport. The picturesque landscape, plant life, and light quality of the Bay Area are the primary design drivers of the project. 
The intention vis-à-vis the building exterior is to simplify and clarify, giving new presence to the landscape and the activities of the airfield. Dramatic floor-to-ceiling glass allows the interior and exterior to blend. The clerestory, which runs along the length of the concourse, provides visual wayfinding as well as natural light. On the western facade, a rooftop garden at concourse level celebrates the native plant life and gives passengers a direct connection to the unique qualities of the San Francisco Bay Area.
My most significant contributions to the project were the concept design, the detailing of the exterior envelope, and the design of the green roof. I drew inspiration from the natural landscape, the unique urban atmosphere of San Francisco, and the sleek elegance of aircraft to create an architecture that is responsive to its context.