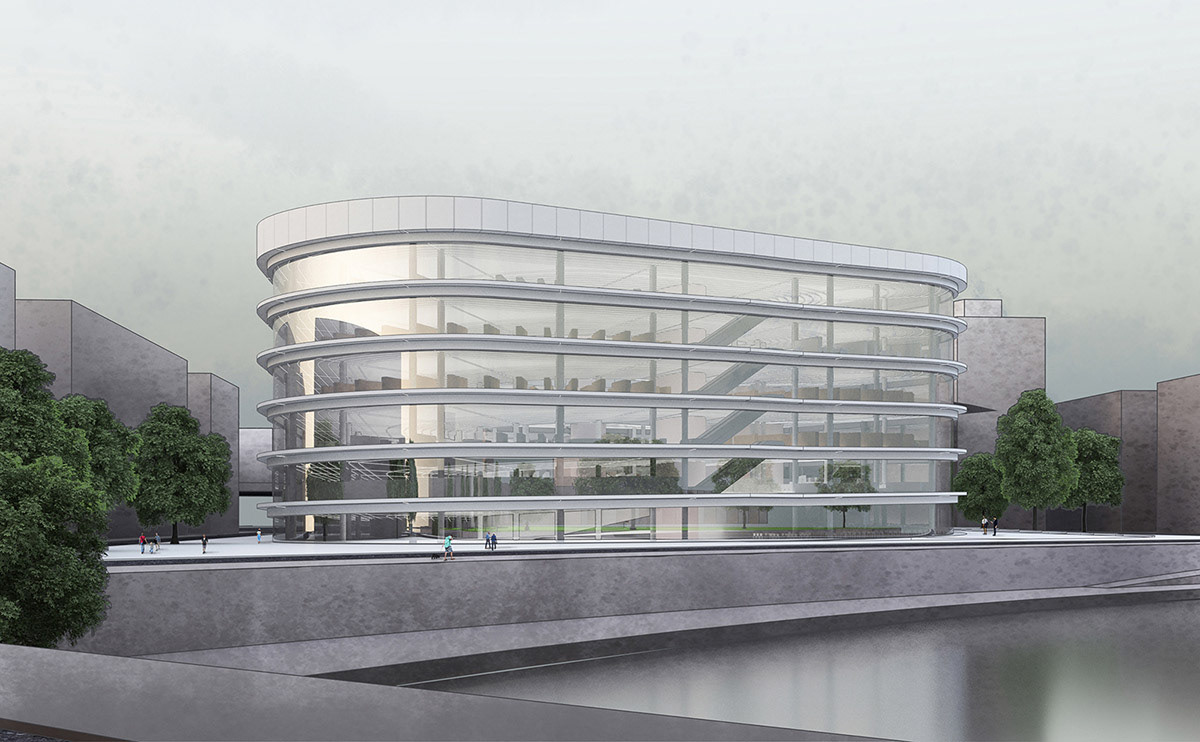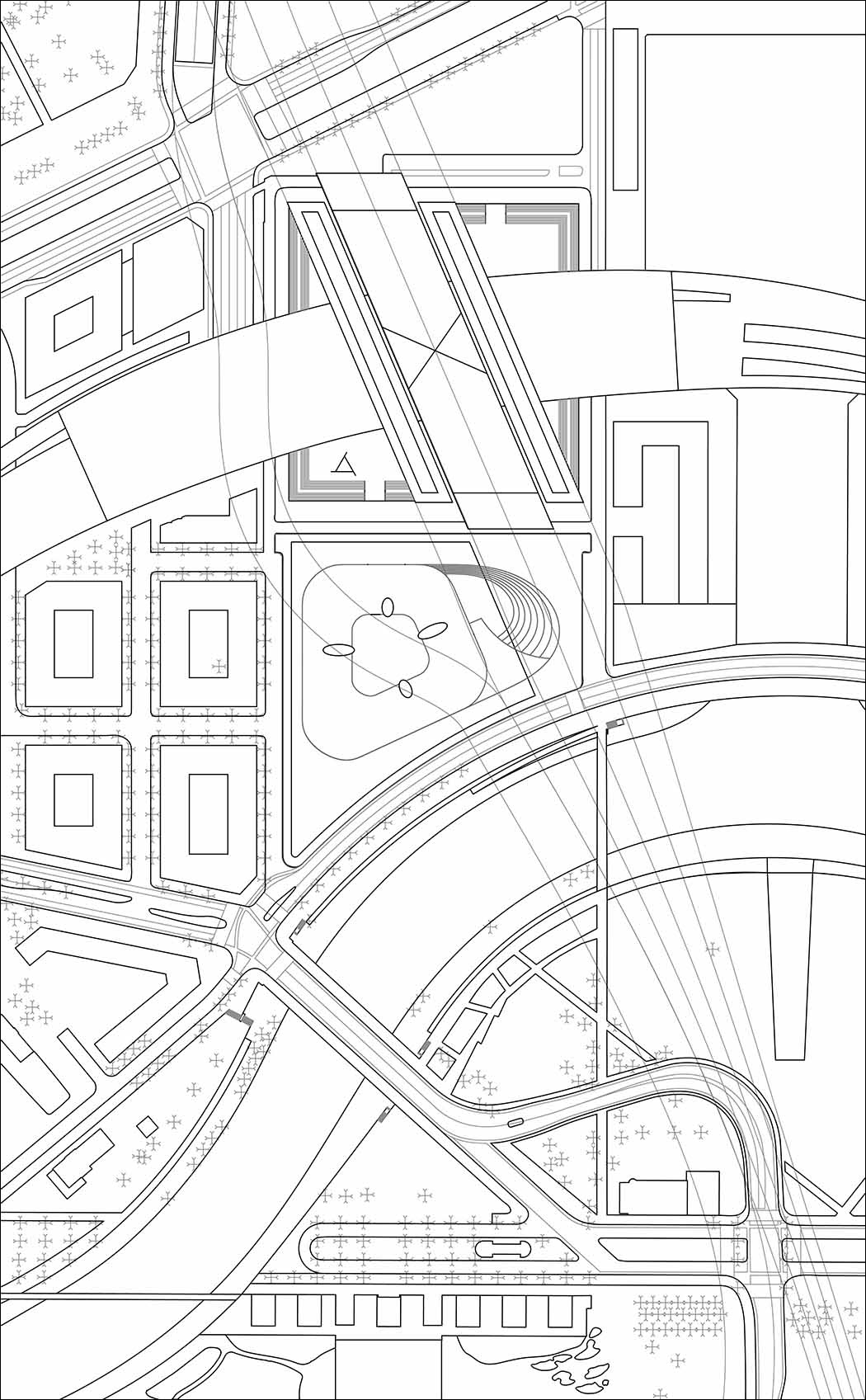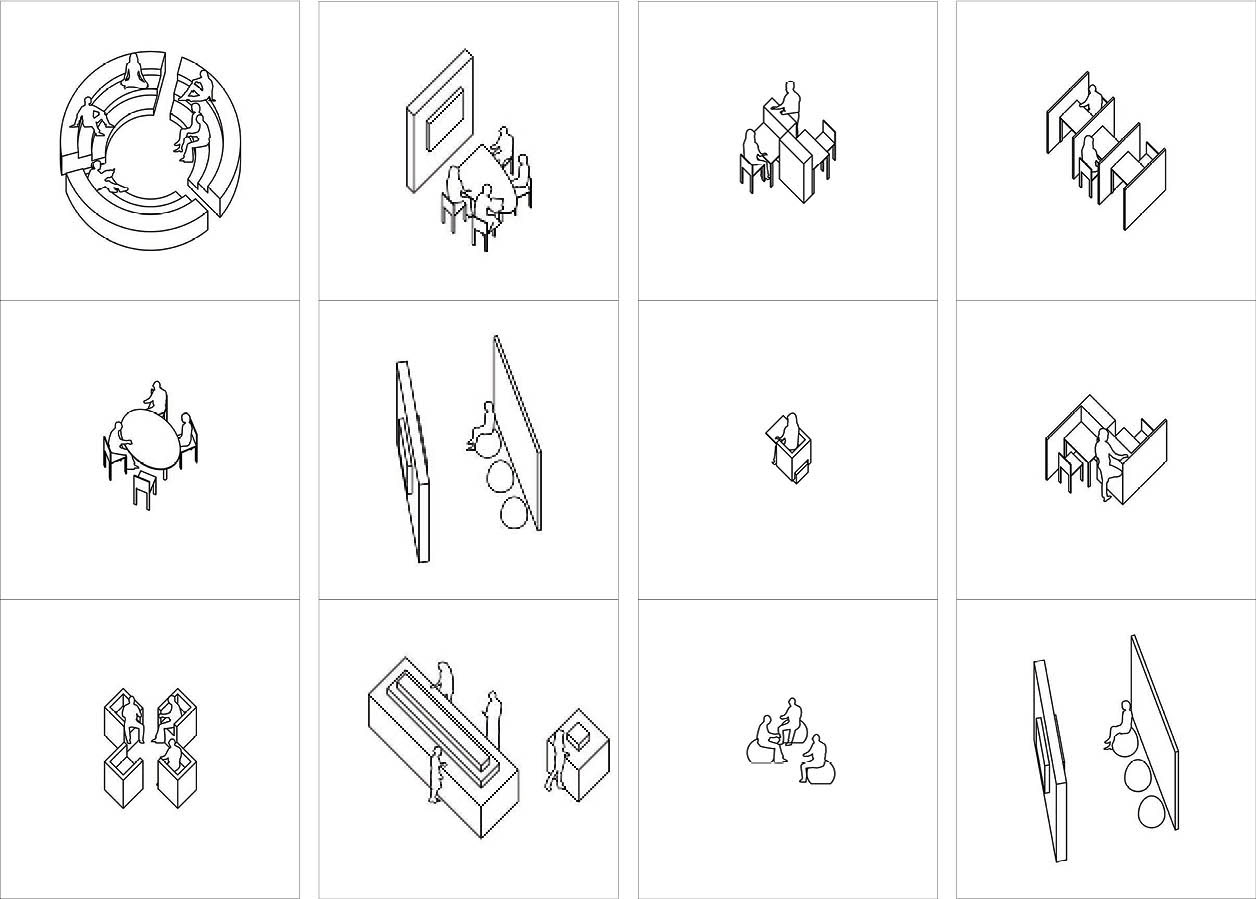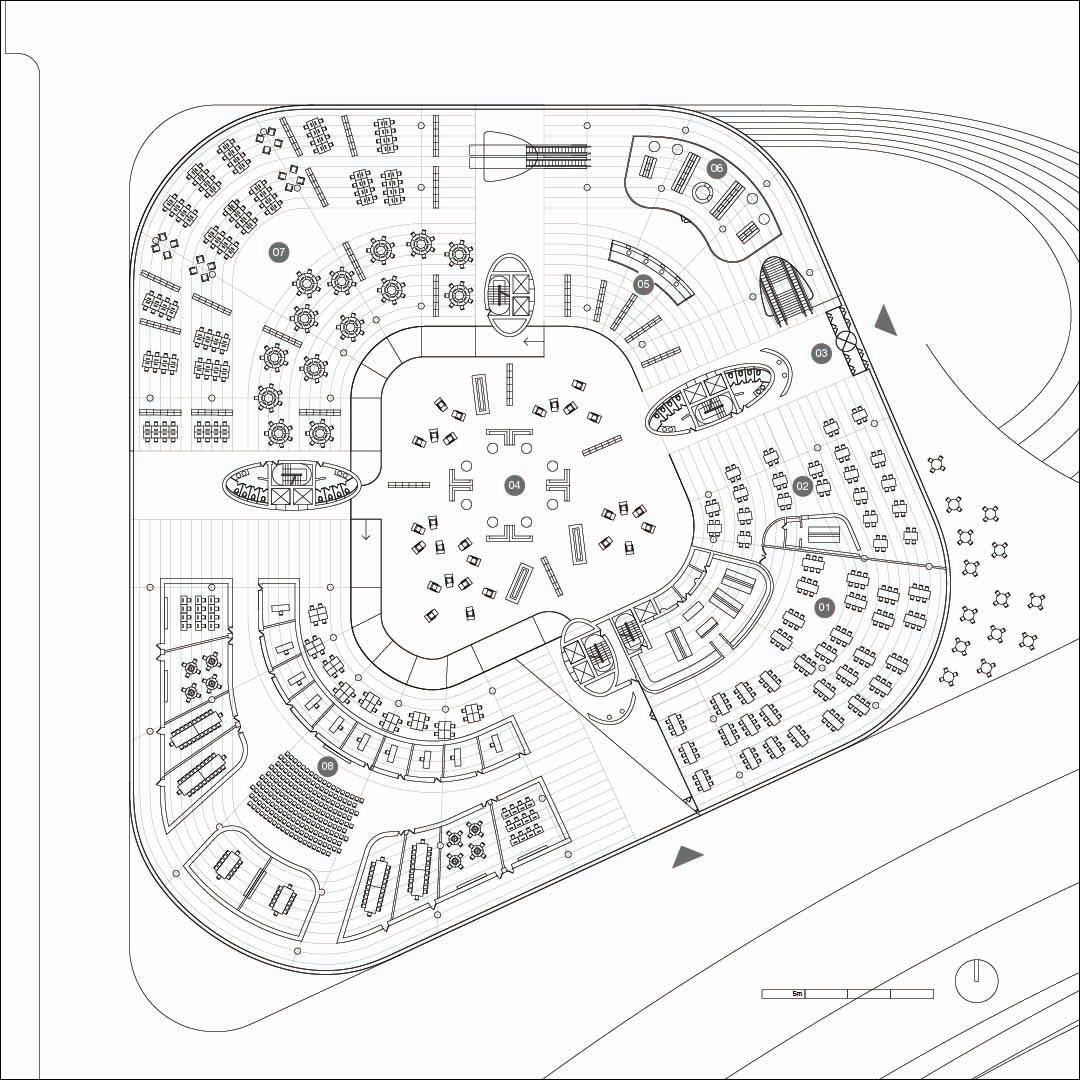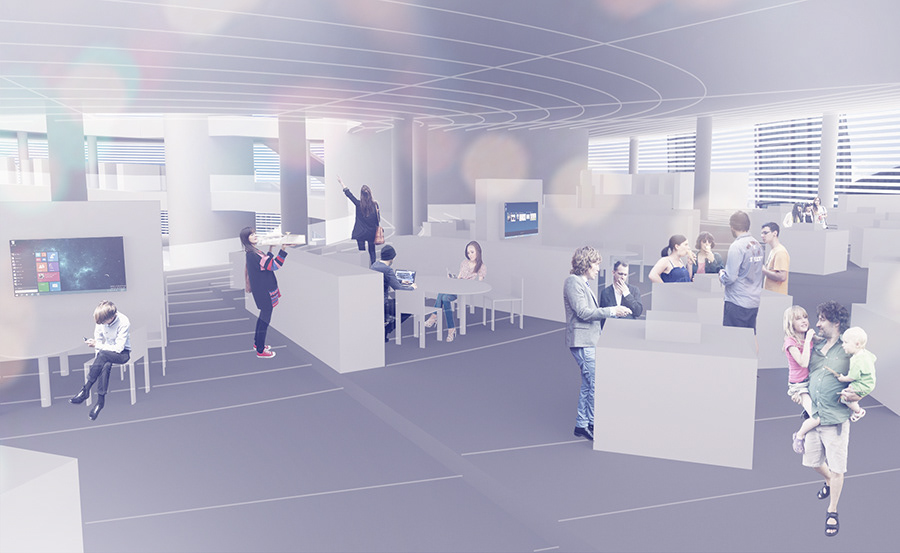 Harvard GSD MArch Thesis
Adviser: Carles Muro
Spring 2015
This thesis explores the potential of the library to be a public resource for people to access information, learn, and research in their own individual style. The innovations in technology of the past half century, combined with recent understanding of learning styles, have expanded the methods through which users can further their knowledge in their own specific way. The modern library has the opportunity to provide tailored environments to accommodate these methods.
I propose the incorporation of a wider range of activities to foster an inclusive learning community. The architecture is divided into visual, kinesthetic, social, and solitary activities. In each of the environments, the furniture is designed and arranged to facilitate these activities. A space for kinesthetic learning, for example, includes standing and sitting desks as well as mobile chairs. The spiraling floor plate serves to connect people: it facilitates interaction and the exchange of ideas, and allows for the maximum interface between these learning activities, creating a blend of learning environments. This new paradigm for the library centers on creating an inclusive learning community which is more than the sum of its parts.